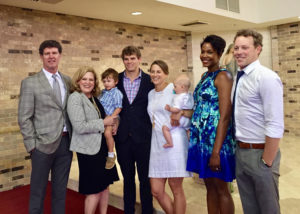 Vicki Schmidt is both a lifelong Kansan and Republican.  She was born and raised in Wichita.  She and her high school sweetheart, Mike, both attended Wichita South High School.  Their families lived two blocks from each other and they shared similar upbringings focused on hard work, honesty and faith. They headed off to KU to continue their education together and then married in 1974.  Vicki graduated from KU's School of Pharmacy and went to work as a pharmacist, while Mike attended medical school to become an orthopedic surgeon.  They made their home in Topeka, where they raised their two sons, Jonathan and Tyler.
She has worked more than 40 years, serving Kansas families and seniors as a local pharmacist. It was her pharmacy experience and her commitment to bettering Kansas that drew her to run for the Legislature. As a pharmacist, Vicki found errors in the Kansas Medical Assistance Program, errors that were costing the state millions of dollars. She became a voice for reform – speaking up about ways Medicaid could be more cost-effective in its drug rebate program and implementing her plan, which resulted in more than $391 million in recouped dollars for the state.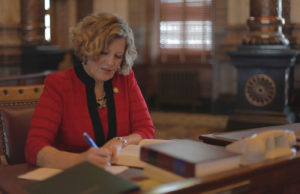 Vicki brought her expertise to the Legislature and now serves as the Chair of the Senate Public Health and Welfare Committee.  As a State Senator, she fought to protect Medicare for Kansas seniors and voted to ensure Kansas families could count on insurance companies to cover the critical treatments needed for children diagnosed with autism. She consistently stands up to career politicians and lobbyists to fight for what is right for Kansans.  She received her most important title in 2014 when she became a Grandma.  She and Mike now have two grandsons.  They are also blessed to be able to help care for their mothers.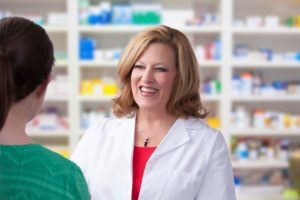 Working as a pharmacist, Vicki deals with Kansans health insurance problems every day.  She sees first-hand the effect rising healthcare costs have on our families and seniors.  Vicki knows that on the journey of life there are challenges, but insurance shouldn't be one. That's why she's running for Insurance Commissioner, because Kansans deserve an advocate when it comes to insurance.