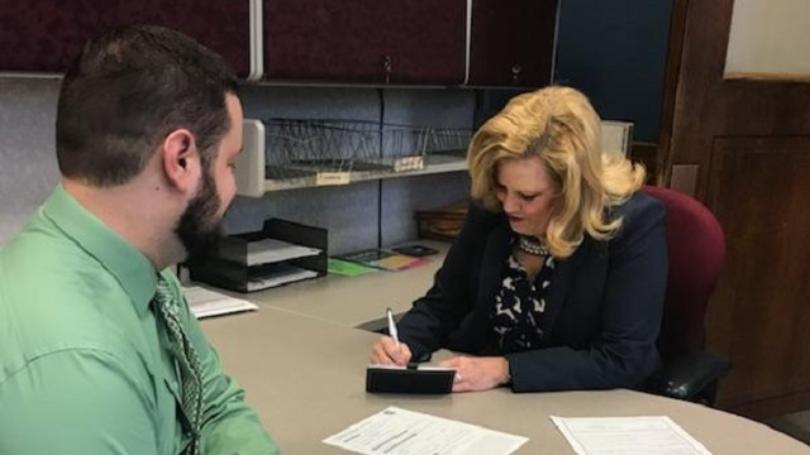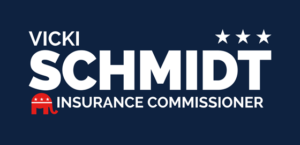 FOR IMMEDIATE RELEASE
January 29, 2018
CONTACT
Vicki Schmidt
(785) 554-8601
Vicki.schmidt@mac.com
SCHMIDT FILES FOR KANSAS INSURANCE COMMISSIONER
Topeka, Kansas – Vicki Schmidt, today, filed to run for Kansas Insurance Commissioner. Schmidt, a lifelong Kansan and lifelong Republican has worked more than 40 years as a local pharmacist.
"Working as a pharmacist, I deal with Kansans health insurance problems every day," said Schmidt.  "I see the effect rising healthcare costs have on our families and our seniors."
Schmidt currently serves in the Kansas Senate representing the 20th Senate district, which includes portions of Shawnee and Wabaunsee counties.  In the Senate, she serves as chair of the Senate Public Health and Welfare Committee. She has been an outspoken advocate on healthcare issues, establishing the K-TRAC's prescription monitoring program, ensuring services for children with autism are covered by insurance companies, and fighting to protect Medicare for Kansas seniors. She has a  track record of fighting for Kansans and helping them cut through bureaucratic red tape
"On the journey of life there are challenges, but insurance shouldn't be one.  I'm running for Insurance Commissioner because Kansans deserve an advocate when it comes to insurance," said Schmidt.
Schmidt is a 1978 graduate of the University of Kansas School of Pharmacy.  She and her husband live in Topeka.  They have two grown sons and two grandsons.
To learn more visit www.vickischmidt.org
###